Repetitive stress injury (RSI) is a common occurrence in laboratories, and is closely related to the ergonomics of operating instrumentation and equipment, and conducting simple but repetitive laboratory processes. Types and extents of injury vary, for example neck or back pain from sitting or bending a certain way for long periods.
Read more about RSI from pipetting in this article by Angelo DePalma, PhD from Biocompare eBook: Essential Guide to Best Practices in the Lab or see the original Bench Tip article here.
Learn about the effects of pipetting like this…..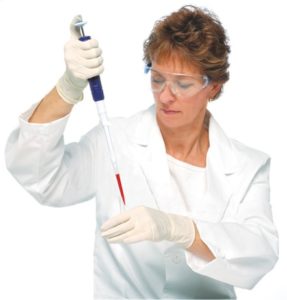 vs. pipetting like this