Dr. John Gorman is a director on the VistaLab Board,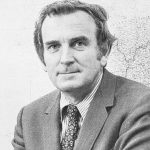 but as director of the blood bank at Columbia Presbyterian Hospital in the 1950s, Dr. Gorman worked intimately with the problems of Rh disease. He became obsessed with determining how it worked and set out on a mission to find a cure. Dr. Gorman's incredible journey to find a treatment for Rh disease, which has resulted in saving countless numbers of newborn lives, is profiled in the new book  "Good Blood:  A Doctor, a Donor, and the Incredible Breakthrough that Saved Millions of Babies".
---
A remarkable, uplifting story about one of the greatest medical breakthroughs of the 20th century
"In Good Blood, bestselling writer Julian Guthrie tells the gripping tale of the race to cure a horrible blood disease known as Rh disease that stalked families and caused a mother's immune system to attack her own unborn child. The story is anchored by two very different men on two continents: Dr. John Gorman in New York, who would land on a brilliant yet contrarian idea, and an unassuming Australian whose almost magical blood—and his unyielding devotion to donating it—would save millions of lives." 
---
We recognize Dr. John Gorman, a current Director on the VistaLab Board for the incredible accomplishments he's had throughout his life.  VistaLab also owes a lot to Dr. Gorman as he is a significant part of
our history
. He co-founded Medical Laboratory Automation (MLA) with Emil Scordato to develop and commercialize another of Dr. Gorman's ideas, the first automated instrument for performing Prothrombin Times. MLA's instruments dramatically improved the accuracy and reduced the labor required for one of the most important clinical laboratory tests. MLA became the leader in this field with its instruments performing hundreds of millions of tests annually. (
See MLA corporate brochure circa 1974
)
MLA also innovated the pipettes used to add the samples for testing to its automated coagulation instrument. The pipette business was separated from MLA in 1994 and eventually became VistaLab Technologies, Inc.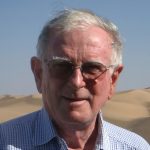 The heritage of innovation continues at VistaLab with many unique products that improve the productivity and ergonomics of the laboratory.  Dr. Gorman, now 90, is living in California. He continues to serve on VistaLab's Board of Directors and provide insightful and innovative ideas.