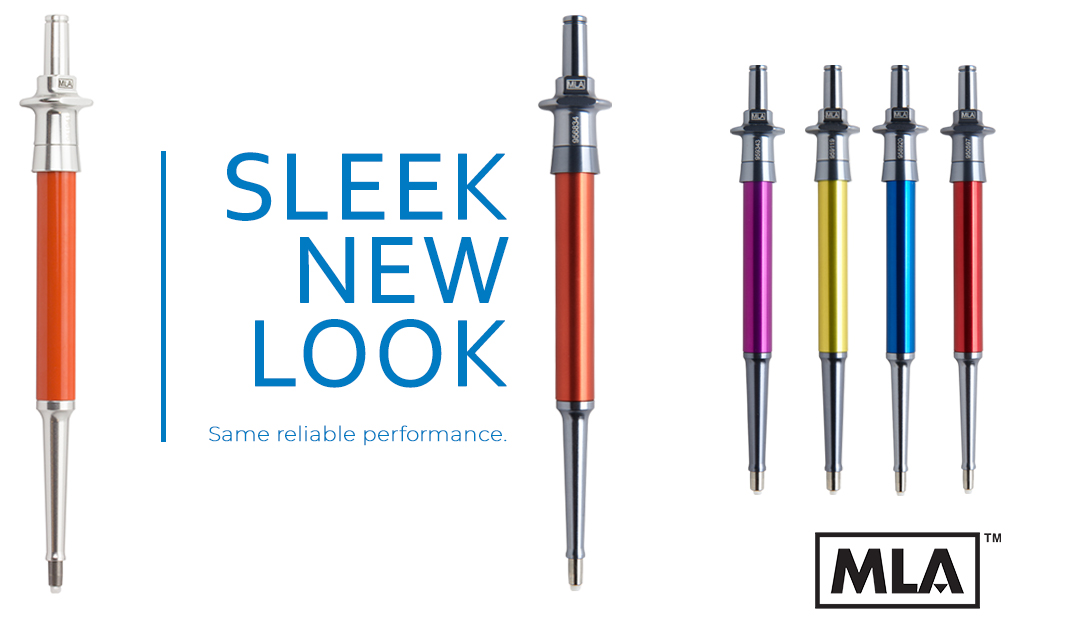 The durable and dependable MLA pipettes have received a makeover! For over 40 years, researchers and laboratory technicians have trusted in the quality and accuracy of the easy-to-use MLA pipettes.
Their color coded bodies have made different volumes easily identifiable and brightened up many a lab bench. They have been updated to a Sleek New Look of anodized metal, but with the same color coding you're used to. Rest assured, nothing else has changed in the reliable MLA performance.
Please note: The updated versions of the MLA pipettes are currently being rolled out by volume. Receiving an older version may also be based on current distributor stock. If you don't see a Sleek New Look MLA right now, it will come out in the near future. Please contact info@vistalab.com for more information.
If you've received a Sleek New Look MLA pipette, take a moment to answer this quick 2 minute survey and let us know what you think!
We appreciate your feedback on VistaLab products!
Thank you for your time! Winner will be randomly selected from all completed surveys submitted by December 31, 2020. You must enter your contact information to win. Winner will be notified by January 7, 2021. Winner will have a choice of any size MLA D-Tipper Pipette (D-Tipper Selectable excluded).
Any questions, contact info@vistalab.com. Happy pipetting!