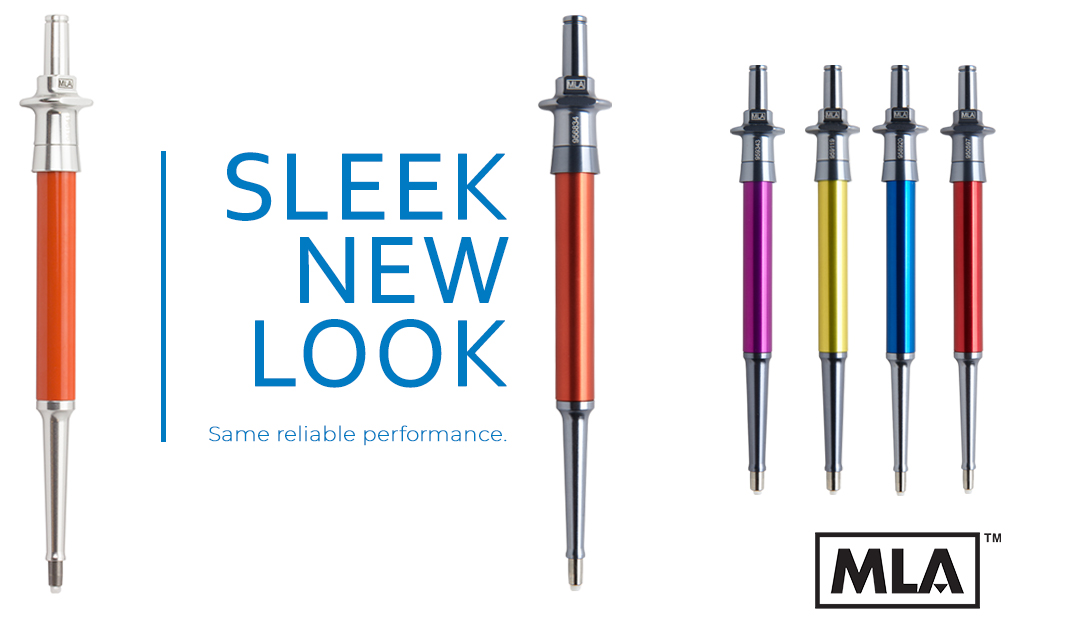 The durable and dependable MLA pipettes have received a makeover! For over 40 years, researchers and laboratory technicians have trusted in the quality and accuracy of the easy-to-use MLA pipettes.
Their color coded bodies have made different volumes easily identifiable and brightened up many a lab bench. They have been updated to a Sleek New Look of anodized metal, but with the same color coding you're used to. Rest assured, nothing else has changed in the reliable MLA performance.
If you've received a Sleek New Look MLA pipette, take a moment to answer this quick 2 minute survey and let us know what you think!
We appreciate your feedback on VistaLab products!
Share your opinion to help your fellow scientists HERE.  Submitted reviews will enter you for a chance to win an iPad or $400 Amazon gift card from SelectScience.