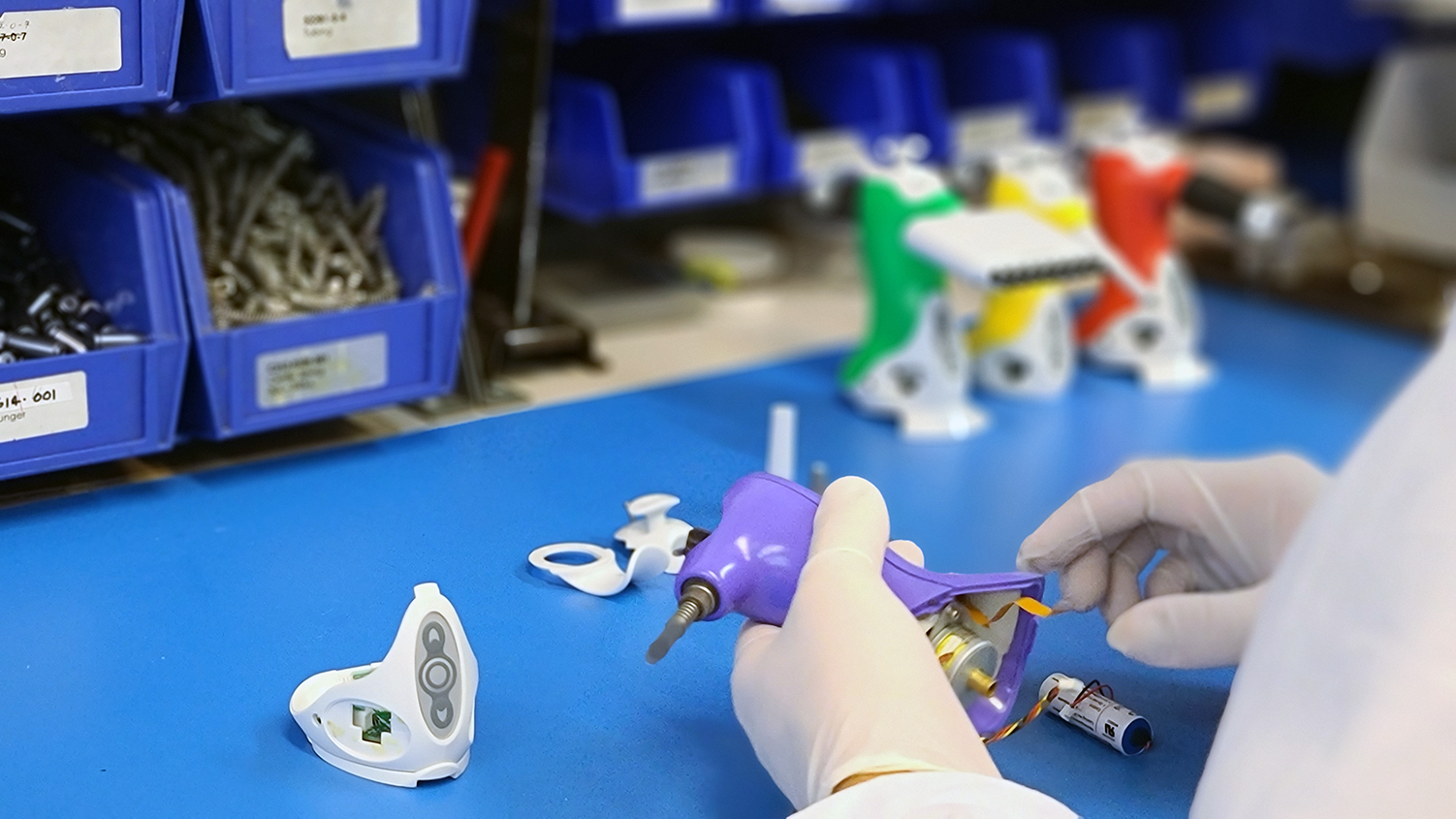 Pipettes need to be serviced on a routine basis (usually once every 6 or 12 months) to ensure optimal performance. However, not all calibration providers offer high quality service. Options you may be considering for your pipette calibration include: 1) sending your units to a third-party calibration company, 2) having a technician come to your lab, or 3) sending your pipettes to the original manufacturer. Ask these 6 important questions to your calibration provider when deciding who will perform this important service for your pipettes.
Do you perform Preventative Maintenance with original manufacturer parts?

Preventative maintenance allows a unit to work in optimal condition and reduces the chances of issues occurring in the future. Make sure your provider performs routine maintenance (replacing seals and filters, leak and function tests) before calibration. Third party providers may use generic parts or no parts at all instead of manufacturer parts which can affect performance and require more frequent maintenance.
As the manufacturer of the pipettes, VistaLab will always use the original manufactured parts for maintaining and repairing our pipettes. 

Are you ISO 17025 accredited and do you perform in accordance with ISO 8655?

This may sound like two different questions but both of these standards go hand in hand. ISO 17025 provides standards for general testing and calibration. ISO 8655 requirements are specific for the calibration of pipettes.  The service provider must be in compliance with both  ISO 17025 and ISO 8655, as neither standard separately would be sufficient. Make sure your calibration provider is compliant with these standards to ensure you receive the most accurate and reliable calibration.
All service by VistaLab is performed in compliance with ISO 8655 in our state of the art, ISO/IEC 17025:2017 accredited metrology lab with equipment traceable through NIST to the International System of Units (SI) by expert certified technicians.

Do you have a warranty on your service?

If any issues occur during or following your pipette calibration, make sure your calibration provider has you covered. Manufacturers usually have warranty on their service and parts to protect the customer if anything were to go wrong.
VistaLab's warranty is 90 days on any service and 2 years on any repaired parts. This means that any issues that occur 90 days after the unit is serviced will be covered under warranty. Any parts that are repaired will be covered for 2 years.

Do you have an asset management system?

If you have a large number of pipettes in your lab, it is important to keep track of each pipette's history. Which pipette already received service? Which pipette still requires service? How long until I have to send it in again? What kind of service was performed a year ago? Don't make it a guessing game and make sure your calibration provider has a system to keep track for you.
VistaLab has an asset management system called My Pipettes. My Pipettes reduces the time it takes to place orders as well as:

Easily find and download all certificates from each calibration
No need to re-enter pipette information for each order
Know the calibration history of your pipettes with all certificates saved
Access last calibration date for easy reference

Do you offer rewards or discounts on calibration service?

Although maybe not a requirement for your calibration provider, it is nice to know if they offer any reward programs, especially if you calibrate your pipettes frequently. Manufacturers will often have discounts or coupons that can be used on calibration service to reduce costs.
VistaLab's loyalty reward program is VistaPoints, which are included with every pipette tip purchased. These points can used as payment towards calibration and repair service. Many other coupons and discounts are provided throughout the year. 

Do you perform Verification or Calibration? 

Verification is determining the current volume that is dispensed from the pipette. It is a simple check to confirm the pipette meets the intended output. Calibration is adjusting that dispensed volume in order to meet certain specs and standards. Many calibration providers will only offer to verify a pipette while the manufacturer will calibrate it. If a pipette fails this verification, it is often sent to the manufacturer for repair.
VistaLab will always calibrate your pipettes to the specifications and standards in compliance with both ISO 17025 and ISO 8655.
Note: To perform pipette verification, we provide instructions for MLA or Ovation.
Your pipettes deserve the best care possible to produce consistent and reliable test results. We hope you take these questions into considerations when choosing the your calibration and repair service provider.