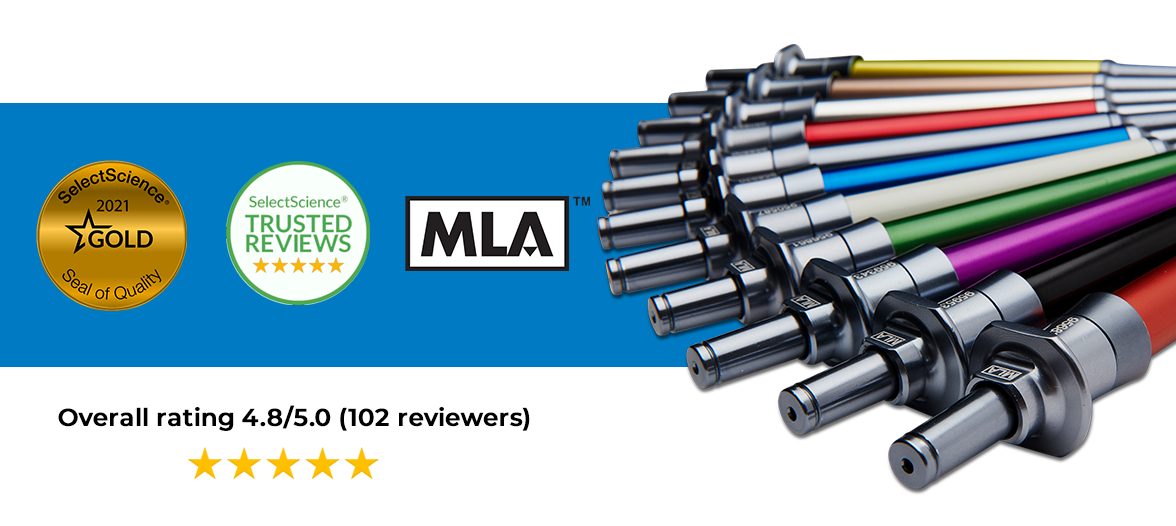 VistaLab's MLA Single Channel Pipettes have won a Gold Seal of Quality in recognition of outstanding feedback received from scientists globally.
Seals of Quality recognize the top 0.1% of products that consistently get the highest customer review ratings on leading laboratory technology website SelectScience® and are designed to help scientists worldwide see at a glance the instruments and services their peers love the most.
Kerry Parker, CEO of SelectScience, and Editor, Dr. Lois Manton-O'Byrne, announced the latest recipients of these awards at a special online ceremony during the SelectScience® Virtual Cancer and Immunology Research Summit 2021.
The MLA Single Channel Pipettes won a Gold Seal of Quality in recognition of having received over 100 reviews from scientists globally, with an average star rating of 4.8 out of 5.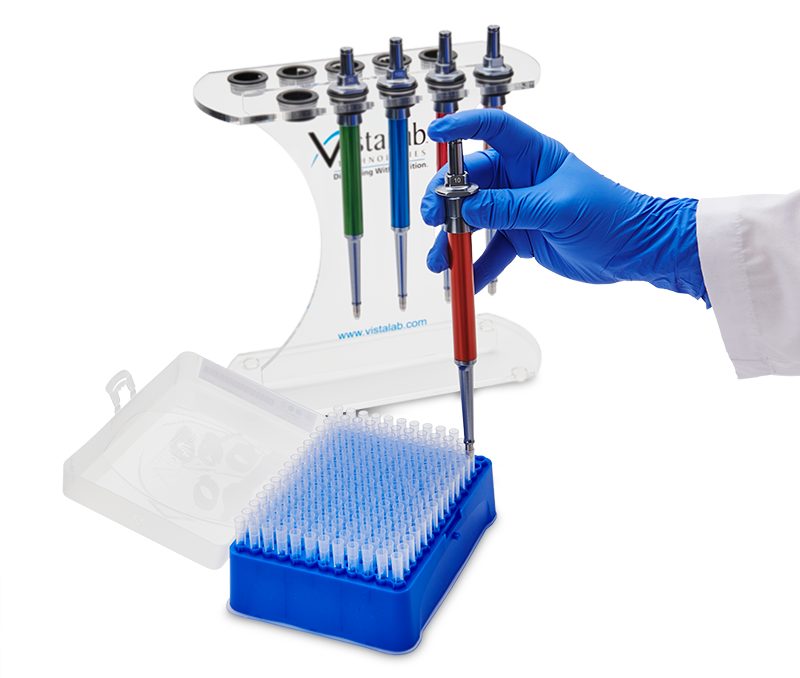 There are four levels of Seal of Quality: Platinum, Gold, Silver and Bronze, depending on how many reviews a product has received and its overall average rating. A total of four VistaLab products have now been awarded Seals of Quality since the program was launched in 2017 — Ovation® ESC Electronic Single Channel Pipettes boast a Silver Seal of Quality, while Ovation® E8 & E12 Electronic Multichannel Pipettes and the ali-Q™ aliquoting pipet controller each have a Bronze.
"I would like to take this opportunity to thank all our reviewers around the world for sharing their valuable opinions and also to congratulate VistaLab, who have again been recognized by the people who matter most, their customers," said Kerry.
For more about the Seals of Quality, visit SelectScience.net
---
Customer Spotlight
---
"High quality performance.
High quality and consistent operation resulting in long lasting quality performance. We have many MLA pipettes in our lab and they demonstrate consistent reliability, ease of use and minimal issues. We depend on quality in our environment and these instruments are crucial to our day to day operation."
Jerry Granger
Organization: St. Tammany Health System
Application Area: Hospital laboratory
Rating: 5.0/5.0