Are you using multichannel pipettes to run samples and get results as quickly and efficiently as possible? Do you need many replicates and high repeatability to attain the high statistical significance needed to publish your data? Your samples and reagents are valuable and making the most of what you have is more important today than ever before. Get the most from your reagents with VistaLab reservoirs.
Download our white paper on Reducing Reagent Waste in Multichannel Reservoirs here.

And when you have a limited amount of reagent and are using an 8-channel pipette, VistaLab's 10 mL mini reservoir is the perfect size, with dimensions to specifically fit an 8-channel pipettor, and of course, with the same reagent saving features listed below, but requiring a smaller volume of reagent to save you money as well.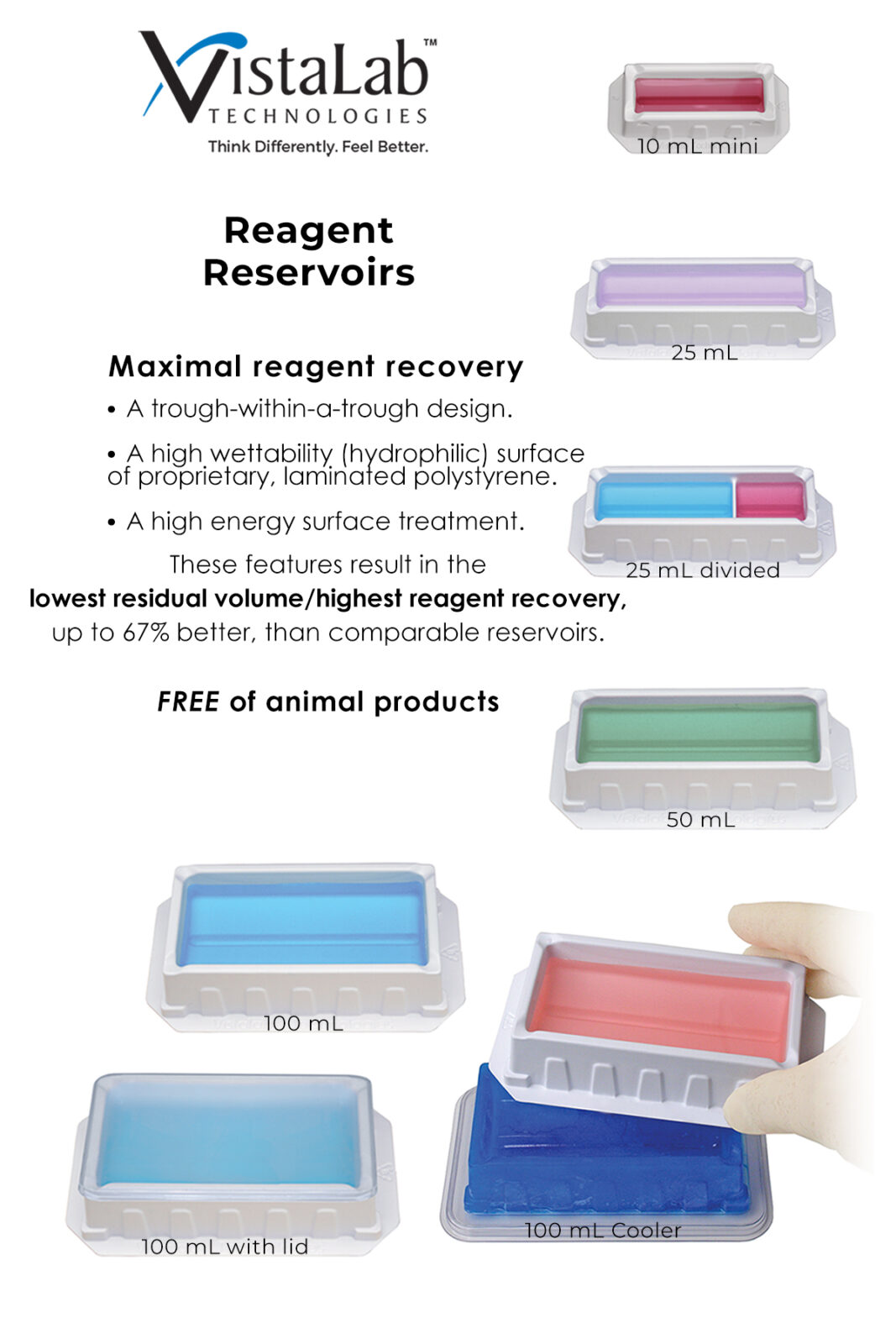 See full line of VistaLab reagent reservoirs here.
Find dimensions of other VistaLab reservoirs here.