Write a testimonial and get a $25 Amazon gift card
PLUS you'll be entered in a drawing to win a $200 grand prize!
Terms and conditions apply*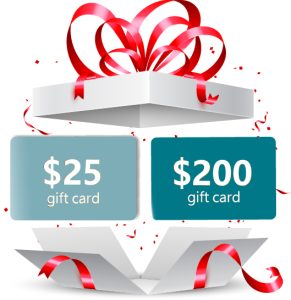 What do I need to do?
Complete and submit the form below. To be eligible for the gift card and grand prize, your submission must include the following:
1.  A written testimonial:

Describe your project/research/experiment and application. You're sharing with fellow scientists so give us the interesting in-depth details!
Share details of any struggles or issues you may have had before using the VistaLab product. We've all had them, we'd love to sympathize.
Explain how you use your VistaLab product and how it impacts your work (e.g. specific product features that made a difference). Help others who will benefit from your experience.

Sample Testimonial


I am a PhD student working in a neurotechnology lab at MIT to develop new methods to bridge between brain structure and brain function in small organisms like zebrafish. We use antibody staining methods to map the brain structure; however, because we aim to correlate structural maps with functional data, each individual zebrafish has to be processed separately. The ali-Q 2 makes it possible for me to aliquot out consistent washes and other tissue processing solutions for multiple zebrafish quickly even with our intensive individual processing pipeline. Additionally, the very fine pressure control of the ali-Q 2 allows me to ensure zebrafish tissue is not damaged when transferring it between vessels. I would definitely recommend this pipette controller to others performing zebrafish immunohistochemistry.

Corban Swain

MIT

ali-Q 2 VS Variable Speed Aliquoting Pipet Controller

A photo featuring:

You (the user)
Your VistaLab product
Your experiment/work



Sample photo (on right)
Bonus (Optional) - get two additional entries to win the $200 grand prize by emailing a short video of you performing your research with your VistaLab product to info@vistalab.com.
Write and submit your testimonial
---

*Terms and conditions: Receive a $25 Amazon gift card when you submit one publication-eligible testimonial using the form on vistalab.com/submit-testimonial (rules apply). Every valid submission from now until the January 31st, 2022 will also receive one entry for a $200 Amazon gift card grand prize drawing. Grand prize winner will be announced on February 14, 2022. A $25 Amazon gift card will be digitally delivered for each publishable testimonial at the discretion of VistaLab. Not valid where prohibited by law. Distributors/resellers not eligible.